July 27, 2022 | 2:00 – 3:00 p.m. EST
Sub awards of $104,000.00 are being provided to five UIOs to become Infection Prevention and Control Systems Champions by the National Council of Urban Indian Health (NCUIH) through the CDC National Educational Collaborative, Project Firstline. Selected UIOs will have the opportunity to tailor and/or augment onsite training activities and learning opportunities unique to Indian Country. UIO staff members can share their knowledge and expertise in adopting and adapting CDC Infection Control content. Year 2 Project Firstline training is geared toward preparing Healthcare workers to deal with COVID-19 and other emerging and re-emerging disease threats. This informational session will provide an opportunity to discuss the application process, activities, expectations, timelines, and information on the Professional Development Scholarship that staff members can apply for as well as our Fellowship Program for American Indian/Alaska Native (AI/AN) graduates.
Requests for applications can be found here:
Concierge service for application is available; Contact: IPC@ncuih.org
Event Goal:
To provide an informational session to UIOs on Project Firstline to recruit champions and participants for the Professional Development Scholarship and our Fellowship program. Up to five UIOs will be awarded $104,000 per UIO (Competitive Award).
Objectives:
Provide application information to UIOs on Project Firstline, the national collaborative led by the CDC, and the benefits of being a champion.
Provide application information on other activities including the Professional Development Scholarship and our Fellowship program.
Host/Presenters: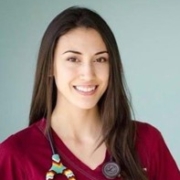 Alyssa Longee, MPH, BSN, RN (Fort Peck Assiniboine, and Sioux Tribes) Public Health Associate, NCUIH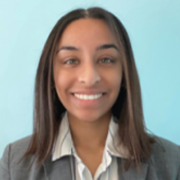 Sophie Chishty, MPH, Public Health Associate, NCUIH
Target Audience:
Urban Indian Organization Staff:
CEOs
Executive Directors
Nursing Education Managers
Grant Managers
Trainers
Healthcare Workers
Graduate Students
NCUIH Contact: Dionne Apedjihoun, Senior Project Manager, DApedjihoun@ncuih.org