Explore HealthCare Environment Reservoirs and How to Manage the Spread of Germs
June 28, 2022 @ 2:30 pm

-

3:30 pm

National Council of Urban Indian Health (NCUIH) as a partner within the CDC's National Training Collaborative Project Firstline launches an open Project ECHO (Extension for Community Healthcare Outcomes). Using the Project ECHO model of "all teach, all learn", developed by Sanjeev Arora, M.D., at the University of New Mexico Health Sciences Center, NCUIH takes a system-based approach in this collaborative model to help UIOs with the most current up to date strategies around Infection Control through Project Firstline. UIO staff will have the opportunity through this ECHO program to engage with CDC subject matter expert(s) on infection risk recognition, Body Reservoirs and Germ Spread and how this all ties into Infection Control in various healthcare settings.
Participants will have the opportunity to work through two peer reviewed articles and apply key learning concepts via case discussions:
Event Goal:
To provide training on HealthCare Environment Reservoirs, spread of germs and its role in Infection Control and to provide additional training resources to urban Indian organizations (UIOs).
Event Presenters: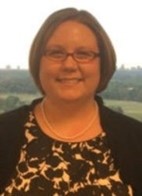 Dr. Abigail Carlson Medical Officer, CDC Division of Healthcare Quality Promotion
Dr. Abigail Carlson is an infection control advisor and subject matter expert for Project Firstline, CDC's new training collaboration for healthcare infection control. She is with the CDC 's Division of Healthcare Quality Promotion.


Kyle Mitchell Diné (Navajo), Facilitator
Mr. Mitchell is a Storyteller, Educator, and Veteran; he believes that sharing the power of oral traditions can reinforce a sense of self-identity for individuals and breakdown stereotypes towards Indigenous communities.


Marie Zephier, MPH (Oglala Sioux Tribe)
Marie is a member of the Oglala Lakota Nation and was born and raised on the Pine Ridge Indian Reservation in South Dakota. Marie serves as a consultant with the National Council of Urban Indian Health (NCUIH). As an ECHO support trainer, facilitator, and coordinator, Marie assists in the team's presentation adaptation by NCUIH staff. She provides training and technical assistance to UIO healthcare staff and frontline staff on infection prevention and control.
Event Objectives:
Understand how germs spread from the healthcare environment reservoirs and cause harm in healthcare settings
 Apply risk recognition strategies through case discussion to understand how infection control actions work to stop healthcare environment reservoirs from spreading
Share resources UIOs and healthcare staff can use to support risk recognition and understanding of HealthCare Environment Reservoirs
Event Sponsor or Co-Host:
CDC's Project Firstline
Audience:
UIO ED/CEOs, UIO Staff, IPC Champions, IPC Fellows