NCUIH Project Firstline IPC Virtual Dialogue Series | Session One
August 31, 2021 @ 2:00 pm

-

3:00 pm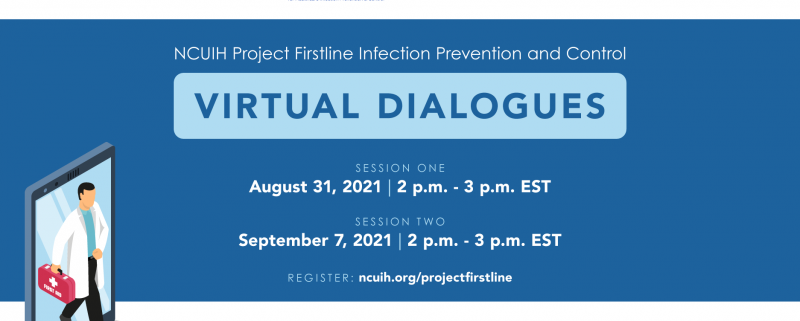 NCUIH Project Firstline Infection Prevention and Control Virtual Dialogues
Join NCUIH for either one of the two upcoming Virtual Dialogues to hear from UIOs about their current needs and thoughts in implementing or augmenting their infection prevention and control trainings, policies and procedures as it relates to current, emerging, and re-emerging diseases. Your important feedback will help inform the CDC's national training collaborative, Project Firstline, as NCUIH launches additional training opportunities.
NCUIH Project Firstline IPC Virtual Dialogue Series | Session One
August 31, 2021 | 2 p.m. – 3 p.m.
Presenters:
• Evelina Maho, MAdm. (Diné), NCUIH
• Tiffani Stark, MHA, NCUIH
• Panel Moderator – Dionne Apedjihoun, MS., CCRP, NCUIH
Objectives:
1. Solicit UIOs' feedback on current training needs
2. Identify key training dates and times and best platforms for the delivery of training content
3. A glimpse of the prior year's Project Firstline training successes
4. Recruit for Champions, Fellows, and IPC SMEs for year 2